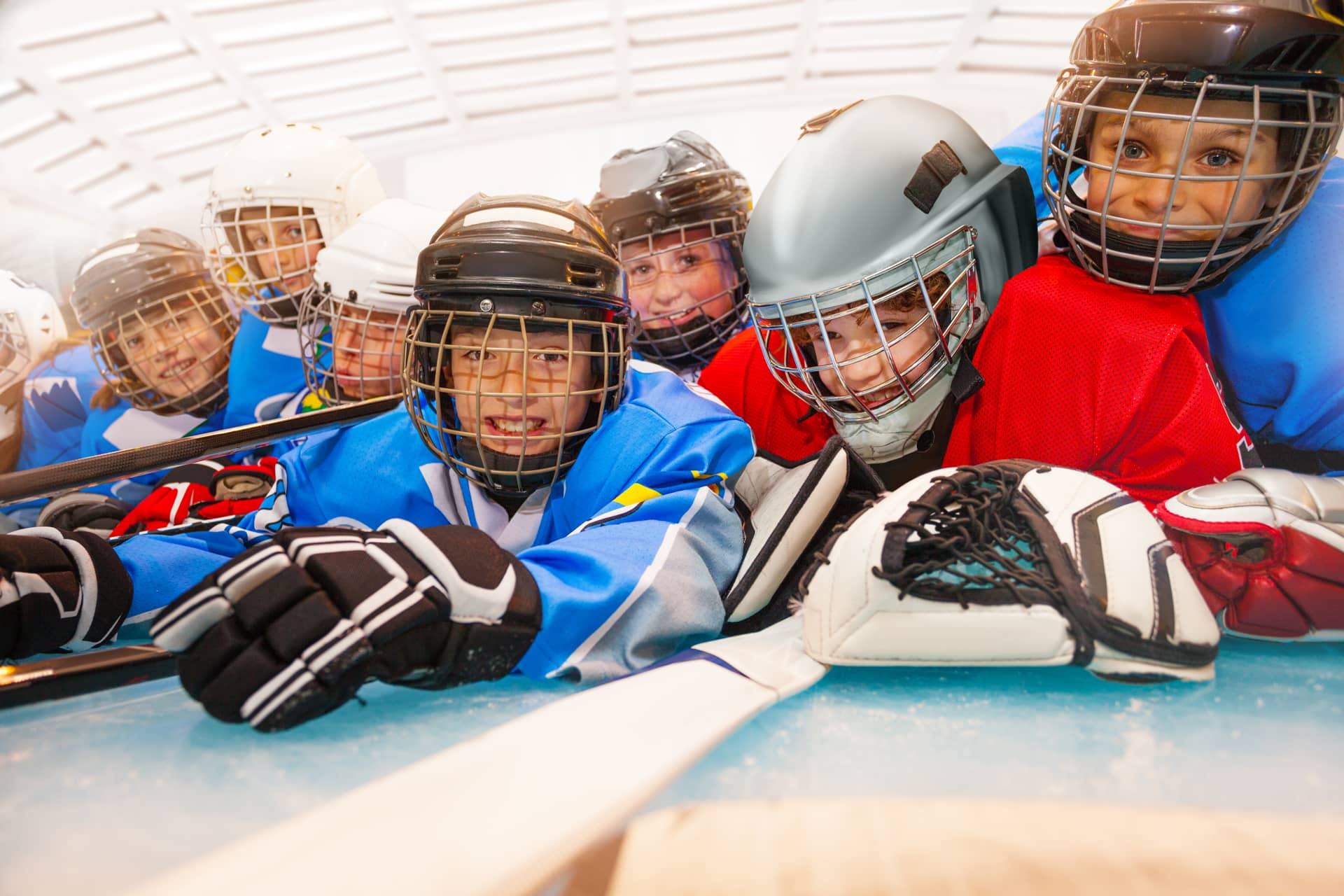 A 501(c) (3) nonprofit organization, T1T Hockey was established to support all hockey players living with Type I Diabetes. Each of our campers will have a well-rounded experienced focused not only on hockey, but also on living with T1D. Our team of experts will give campers best in class strategies for managing their diabetes not only in sports but also in all areas of their lives. Expert led panels will include discussions by leading sports psychologists, nutritionists and a variety of athletes that have excelled athletically while facing the challenges of diabetes. But that is not our only focus. T1T is committed to establishing a warm environment for each camper to feel the power of the T1D community and make long-lasting friendships with people like them.
Megan & Geoff Hoffmann are proud to serve as Executive Director & President for Type 1 Timer Hockey. Megan and Geoff became involved in the diabetes community when their oldest son was diagnosed with T1D nearly 6 years ago at age 7. Since that time, they have been active in the Chicagoland diabetes community. Megan presently sits on the Board of Directors for the University of Chicago's Kovler Diabetes Center and Geoff has served on the board of JDRF Illinois since 2018.
In addition, the Hoffmann family served as the Fund a Cure Family for the 2018 One Dream Gala in which they helped raise $5.4 million and are proud supporters of JDRF. They have strong knowledge of T1D management (on and off the ice!) and are passionate about supporting families within both diabetes and hockey communities at every stage of their journeys.
Geoff is the CEO of DHR Global and serves on the boards of DHR, the Hoffmann Family of Companies, JDRF Illinois, and Edgewood Properties, a privately held commercial real estate investment firm. Geoff is a member of the Young Presidents' Organization and The Economic Club of Chicago. He holds a Bachelor of Science in Finance and Entrepreneurship from Miami University and a Master of Business Administration in Finance from the University of Chicago Booth School of Business.
Megan and Geoff currently reside in Winnetka, Illinois with their four hockey-loving sons Henry, George, Ben, and Teddy. 
World-renowned coach Kevin Delaney will lead the skills portion of each day, supported by ECHL team Florida Everblades coaches and staff. Kevin services as the skills coach for the Chicago Blackhawks (NHL), Rockford IceHogs (AHL), and University of Wisconsin Men's & Women's Hockey Teams (Division I).
Kevin brings the same processes, methodology, and drills he uses with the pros to teach youth hockey. Regardless of age or ability, there are fundamentals to skating and hockey that need to be developed and practiced. From Peewees to Professionals, Delaney focuses on those critical skills to help players establish confidence and a competitive edge.
The Florida Everblades have served the Southwest Florida community since 1998, and serve as a developmental affiliate for the National Hockey League's Nashville Predators and their primary developmental affiliate, the American Hockey League's Milwaukee Admirals, starting with the 2019-20 season.
Focusing on skill development, individual assessments, skating, edgework, stickhandling, and strategy, Type1Timer aims to provide your player with best-in-class coaching to improve their on-ice skills!
The Type 1 Timer diabetes education program is designed to provide participants and their families with current, comprehensive education focusing on diabetes management, exercise, nutrition, and mental wellness. Education sessions will be incorporated into both on and off-ice sessions and will include: glucose control before, during, and after exercise, nutrition, mental wellness, diabetes technology, as well as best practices in diabetes management in sports.
In 2022, parent attendees heard from a variety of speakers,  including parents of current T1D NHL players, current T1D athletes,  JDRF experts, and experts on mindfulness and mental skills for athletes. 
We strive to provide players and their families a comprehensive program featuring thought leaders and experts in the field of diabetes and sports.
Certified Diabetes Educators are assigned to small groups of players and are on hand throughout each day to help monitor glucose levels and ensure each camper is able to play safely.
We know: Diabetes is a team sport. As a parent or family member of a T1D athlete, you support your athlete in their fight with diabetes every day. More than hockey, Type 1 Timer aims to bring together families and players who can understand what it's like. Great days at camp are followed by fun evening activities, allowing friendships to grow beyond camp!